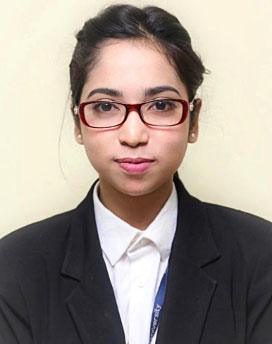 Jannatul Shareat Disha
Junior Associate, MCLaw Services
Maritime lawyers are different than other practitioners in terms of technical knowledge and experiences. Knowledge and experience is the foremost thing for hiring a lawyer. Besides that, a variety of pertinent factors you need to consider before hiring a lawyer. As the lawyer who you are intending to appoint must have the resources to provide quality representation of your claims and with related experience satisfy your queries.
This article would embody certain factors for choosing a lawyer who will be striving to get the client the justice that they deserve.
Understanding the Maritime Claims
Understanding the nature and different kinds of claims or disputes are equally important as representing your case in the court. For the selection of a lawyer, you need to start with considering the types of claims or situation and then search for an underlying issue. A claim can be for the breach of contract, personal injury or claim against any negligent employer. Searching a lawyer with specific needs can also be beneficial for you to get a speedy service.
Maritime disputes can be of following types:
Disputes related to the possession or title or ownership of a ship.
Mortgage and ship freight.
If any collision takes place and damages resulted in.
Any loss of life and personal injury.
Loss or damages if any loss or damages have done to the goods.
Dispute regarding monetary or non-monetary agreements.
Arrest or detention of the ship.
Clams of wages of the crews and dock charges
Enforcement of maritime arbitral awards and
Pollution related concerns
In depth knowledge about maritime and shipping laws
It is sensible to seek for legal advices from a lawyer who is specialized in admiralty and maritime law. As mentioned earlier, in depth knowledge about maritime and shipping matters and the application of the same are one of the core factors that a lawyer must have. Without having strong authority over the law and issue, it is difficult to ensure any relief/remedies whatsoever.  Besides, you should consider hiring a maritime lawyer who will consider all options within the legal framework to resolve a dispute.
Professional qualification
In Bangladesh the honorable High Court Division has the original jurisdiction of trying any maritime claims/disputes. As such the lawyer who you will be choosing must be an enrolled advocate in the High Court Division of the Supreme Court of Bangladesh. Enrollment to the High Court of the Supreme Court of Bangladesh shall be the first priority of a relief seeker. Without the enrollment, a lawyer will not be entitled to the right of audience (Right of a lawyer to appear and conduct proceedings in court on behalf of their client) in the High Court.
Experience in solving maritime disputes
Experience in whatsoever field is of enormous importance and, it is the reality as for maritime law. It is important to make sure the lawyer who you will be hiring for your claims to represent before the court has trial experience as well as the time and resources. Ensuring an excellent representation is equally important for successful maritime claims. A lawyer with experience in solving maritime disputes will make sure that you arrive at a fair settlement as they know how to represent your best interest before the Court.
A lawyer with the ability to provide speedy remedy with sincere concern towards the claims is mostly sought for. It is important to consider the previous results and reviews while seeking for a maritime lawyer. Looking into the reputation with results of a lawyer would help you to have an effective representation, have your rights protected and your claims remedied.
Maritime laws are different from land laws. It is way too technical and involves different aspects and practices of International Community as whole.  Hence it's important to hire a maritime who understands these kinds of laws so that they can fight on your behalf and get you the justice you're entitled to.