What does a ship Arrest mean?
Ship or vessel arrest refers to the civil procedure whereby a ship is arrested by Court and thereby is detained under the concerned government authority until or unless maritime claims associated with the vessel are met. There are several grounds for arresting a ship e.g. damage of cargo, for any damage due to collision, for securing maritime lien or unpaid pilotage or towage (Captain Md Mobarak Hossain vs MT Dolores and others, 47 DLR 80).
Jurisdiction of the Court
In Bangladesh, the High Court Division of the Supreme Court of Bangladesh is the Admiralty Court and it exercises the Original Jurisdiction over all admiralty and maritime matters (Kings Shipping Trading Co vs Messrs LS Line 38 DLR 30). Matters that are to be dealt by the Court has been specified under the Admiralty Court Act, 2000 (Act no. 43 of 2000).
Admiralty law and procedures for ship arrest in Bangladesh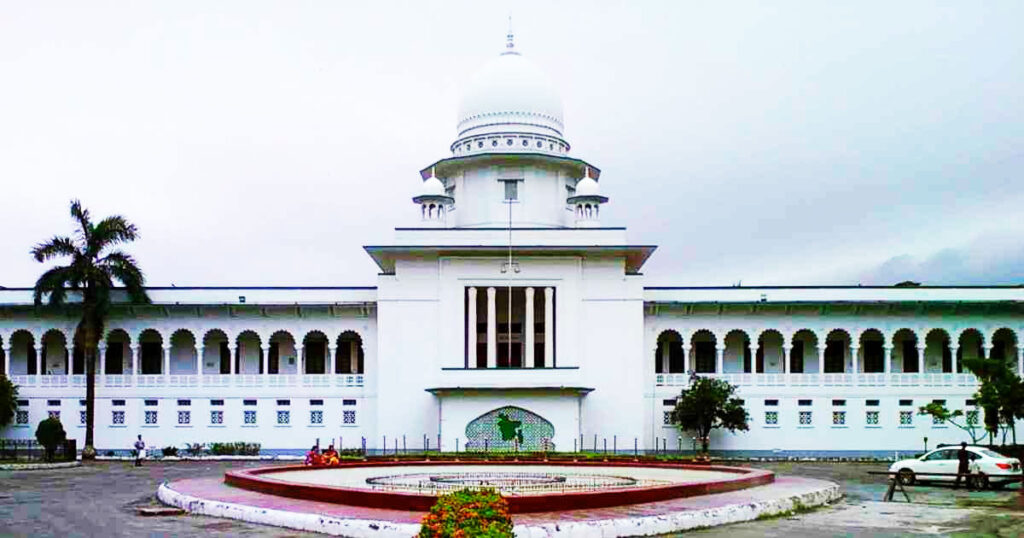 Image: Supreme Court of Bangladesh
The Admiralty Courts Act 2000 and the Rules of Admiralty, 1912 deals with all admiralty matters which also extend to the arrest of any ships or vessels at any port of Bangladesh. As per Rule-4, in a suit in rem, an arrest warrant of property may be issued either at the instance of the plaintiff or the defendant at any time after a suit is brought. However, the rules further provides that no warrants for the arrest shall be issued, if the party or its agent doesn't file an affidavit which shall contain the name and description of the party at whose instance the warrant would be issued, as well as the nature of claim or counter-claim, the name and nature of the property to be arrested [Rule-5(b)].
The proceeding starts with the filing of the suit itself before the Court and paying off the Court fee. So, in order to file an application for the arrest of a ship, the applicant must initiate a suit by paying Court fee. After paying the court fee, the applicant has to file the Plaint along with other relevant documents in the section office of the Court and the arrest application has to be filed in the Court. Then the matter will come in the cause list under the application head on the following day. If the Court is satisfied with urgency of the matter it will prepare a supplementary cause list and hear the matter on that day. If prima facie case can be established in favor of the claim, then the Court would admit the suit and would direct issuance of summons. Once the application for arrest is heard and the court is satisfied about the merit of the application, the court may pass an order of arrest of the ship for security of the claim amount.